14 janvier 2015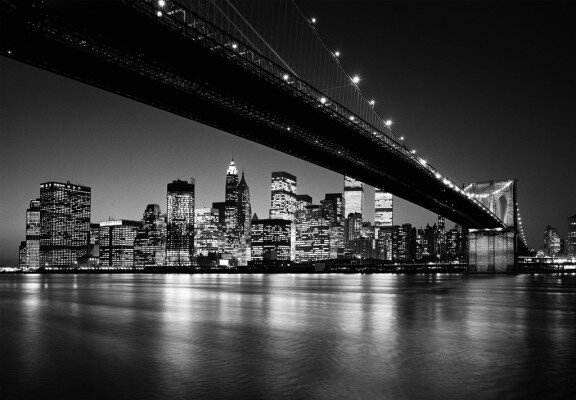 Ce blog a été créé par les élèves de 5èmes du collège Anatole Le Braz, à Saint-Brieuc (22).
Les élèves ont travaillé sur une séquence (Let's visit the city!) en se concentrant sur certaines villes très connues des Etats-Unis.
Pour la réalisation de leur tâche finale (création d'une page de blog sur une ville américaine), les élèves se sont répartis en groupes de quatre et ont fait, dans un premier temps, des recherches en salle informatique sur une ville américaine parmi "Washington DC, Boston, Chicago, New Orleans, Los Angeles and Seattle".
Dans leurs recherches (guidées), les élèves devaient trouver des informations actuelles mais aussi passées (par exemple, pour New York l'avant/après 11 Septembre 2001). D'où l'intitulé "Now and Then"...
15 janvier 2015
The nickname of New York is "The Big Apple". It's also called the city that never sleeps.
New York is divided into five sections called boroughs. There are: the Bronx, Manhattan, 5th Avenue, Brooklyn and Staten Island.
There are many famous buildings and places in New York. In Manhattan for example, there is the Empire State Building.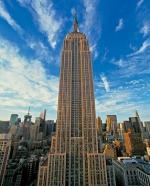 On Ellis Island, you can see the Statue of Liberty.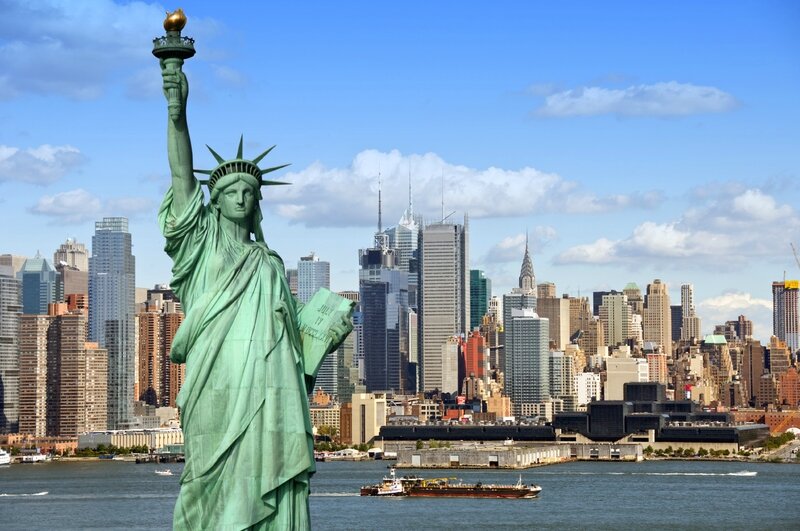 Now and then...
In 1900, there were about 3,500,000 people living in New York. Today, there are more than 8,400,000 people in the Big Apple!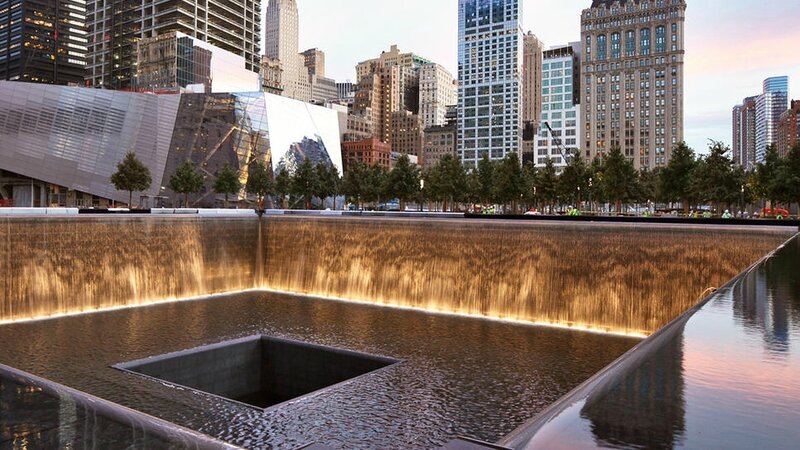 Before September 11th, there was the World Trade Center (picture on the left). It was the biggest building in the world. Today, there is a memorial (picture on the right)
24 janvier 2015
Washington is on East Coast.
In 1900 there were 278 718 people in Washington.
In 1940 there were663 091 people in Washington.
Today there to 646 449 people in Washington.
The nicknames of Washington are:
-The american Rome ;
-A capital city ;
-The capital of the worl ;
-Chocolate city ;
-The federal city ;
-Hollywood for ugly people ;
-Nation's capital.
Landmarks and places :
1.Linlcoln Memorial ;
2.Smithsonsian Institution ;
3.U.S. Holocast Memorial museum ;
4.Vietnam veterans memorial ;
Now and then...
Before 1862 there was slavery in Washington DC.
After 1862 the slavery is abolished during the civil war.
Before: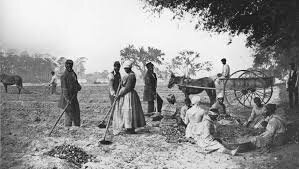 After: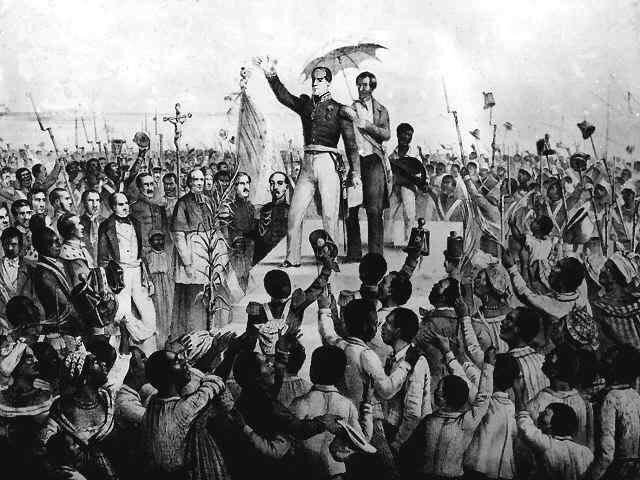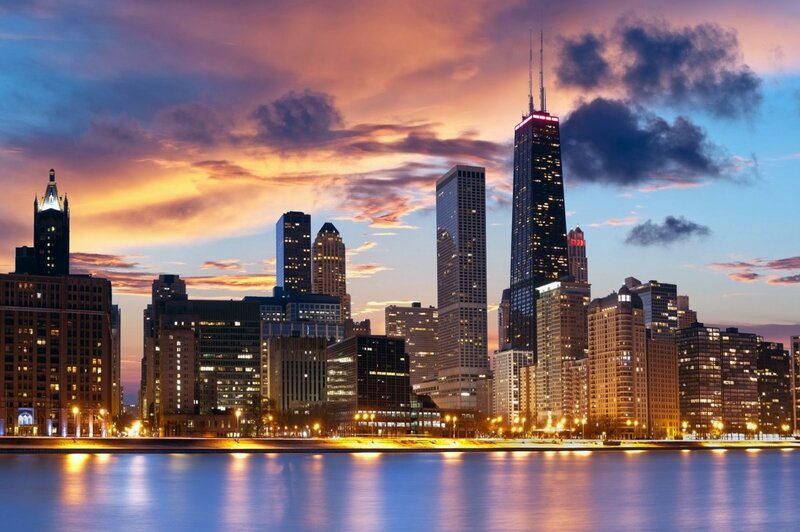 The nickname of Chicago is « Windy City »
Chicago is located in the northeast of the state of illinois.
THE POPULATION :
In 1900, there were about 1,693,575 people in Chicago.
In 1940 there were about 3,396,808 people in Chicago.
And today there were about 2,714,856 people in Chicago.
FAMOUS LANDAMARKS AND CITIES :
The famous landmarks and places in Chicago are : Glessner House , Chicago Board of Trade building or Millennium Park .
Chicago had many monuments such as :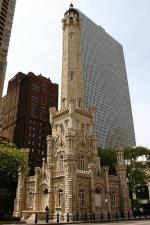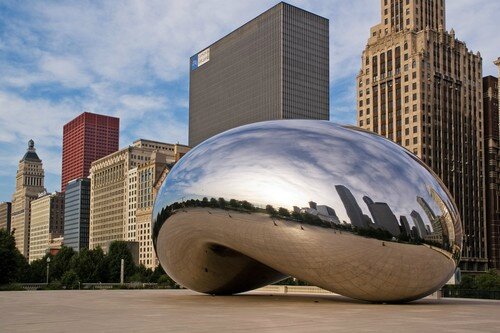 Cloud Gate
Millennium Park
Now and then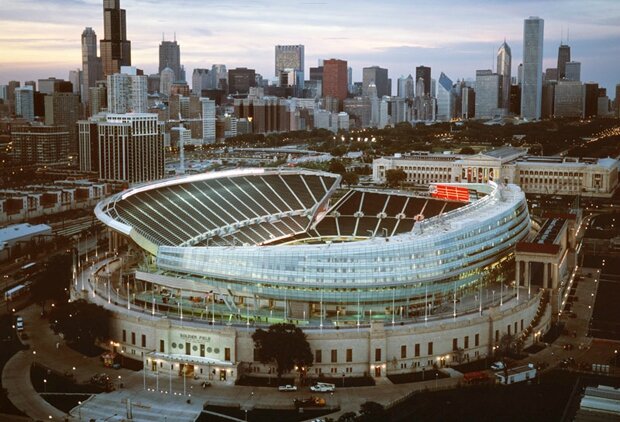 In 1928,Chicago river straightened .
During 1929, Chicago stadium opens .
After 1929 , Chicago aquarium opens.
San Francisco is a city a California town . « The city by the bay » is a nickname of San Francisco, and also other: "Baghad by the bay", "SF", "fog city", "the Paris of the West"
Population of San Francisco :
There were 340,800 people in 1940
There were 630,500 people in 1940
and there are 840,450 million today (2012)
In 1847 Levi Strauss settles in San Francisco and creates the first jeans, that have been big hit success with golden researches
The city takes off only with the Gold Rush of 1848-1849, welcoming migrants in search of precious metals.Adventurers from all overs the world are attracted to the country of gold where it comes through the golden door (Golden Gate Bridge).
The capital of the states is covered with beautiful and moderns buildinds for age.
The monuments of San Francisco are:
Victorian houses in San Francisco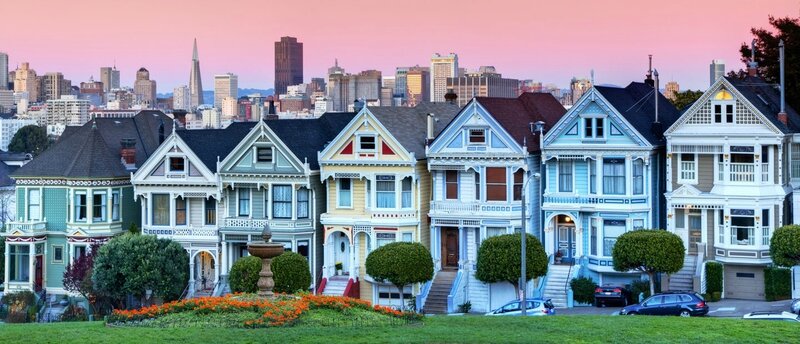 Tram of San Francisco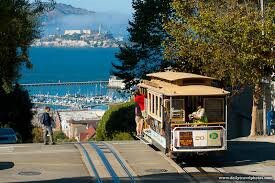 The Golden Gate Bridge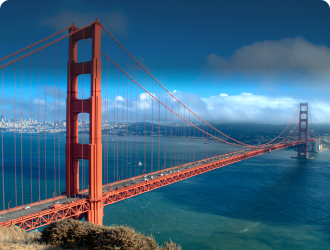 Now and Then:

1906, earthquake in San Francisco :
In 1906, the city is suffered an earthquake and a great part of the city is destroyed by a huge fire. The city was then rebuilt quickly especially thanks to an European and Asia labor .
City :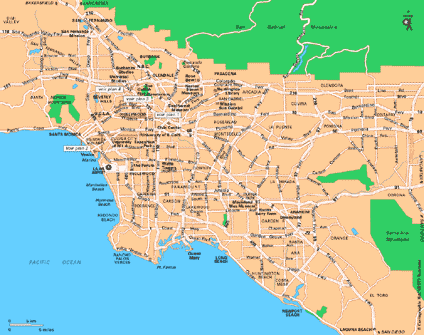 Los Angeles nickname is City Of Angels. The city of Los Angeles is located south west of the United State.Today the population is 3,82 million , in 1940 , 1,504,277 million and in 1900 102 479 000.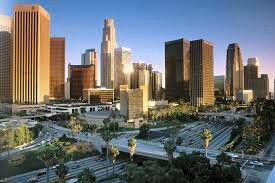 Monument and famous places:
There are known monuments like : Universal Studio Holywood , Los Angeles County Museum of Art , Getty Center , Museum of Comtempora Art , MONA , Getty Villa , Southwest Museum , Peterson Automobile Museum , Natural history Museum of Los Angeles County , Norton Simon Museum of art , Huntington library , Art Gallery , botanical Gardens .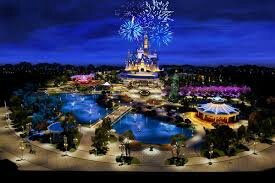 Now and Then... :
Before 1935, there wasn't the Griffith Observatory in Griffith Park.
Before 1966, there was no zoo.
In 2013, Los Angeles celebrates anniversaries: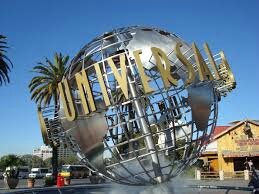 New Orleans
The nickname of New Orleans is the Big Easy.
New Orleans is in south USA in Louisiana.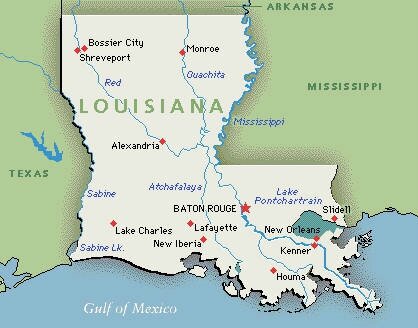 The city has a french cultural. The population celebrate "Mardi Gras" (shrove Tuesday). There is a french quarter.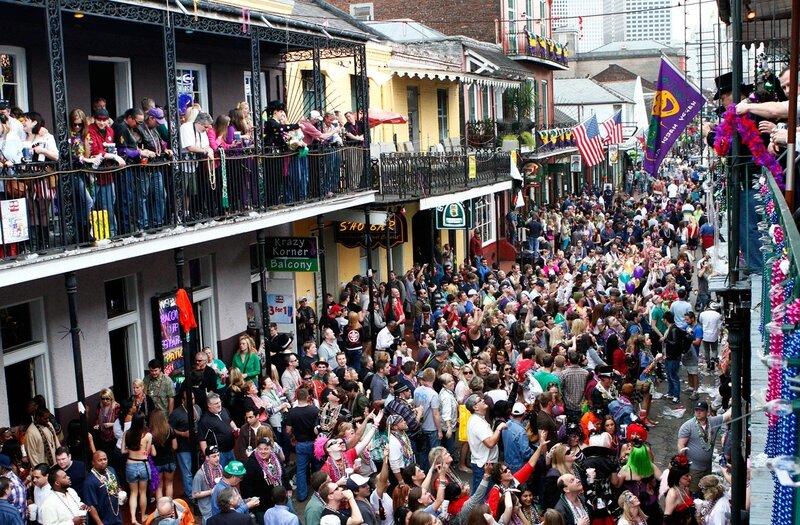 There are monuments....
The Lee Circle was originally created in 1807 as part of a grand plan by architect Bethélémy Lafon to developed a new neighborhood.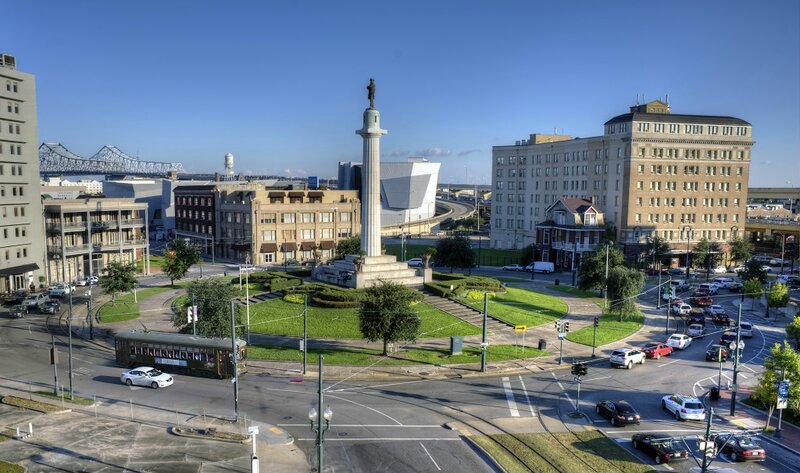 The stadium is situated in the Central Busess district of New Orleans. In 1999 the New Orleans Arena, a smaller staduim dubbed the « babydome » was build adjacent to the Superdome .
Now and then...
Most of the original building from the French period were period were destroyed by the Great Fires of 1788 and 1794 and the square is now lined with historic buildings erected under Spanish rule.
In 1900 there were 287 537 people . In 1940 there were 494 537 people . Today there are 1 240 977 people .
On 23rd August 2005,there was the begining of Katrina Ouragan.In 31st August 2005 ,there was the end of Katrina Ouragan
The nickname :
The nickname is Beantown.
THE POPULATION :
Today, there are about 636,479 people in Bonston, in 1940, there were 770,816 people in Boston, in 1900, there were 560,892 people in Boston.
Landmarks and Places :
There are: John hancock Tower, Boston Common, Copley Park, State house,Back Bay Fens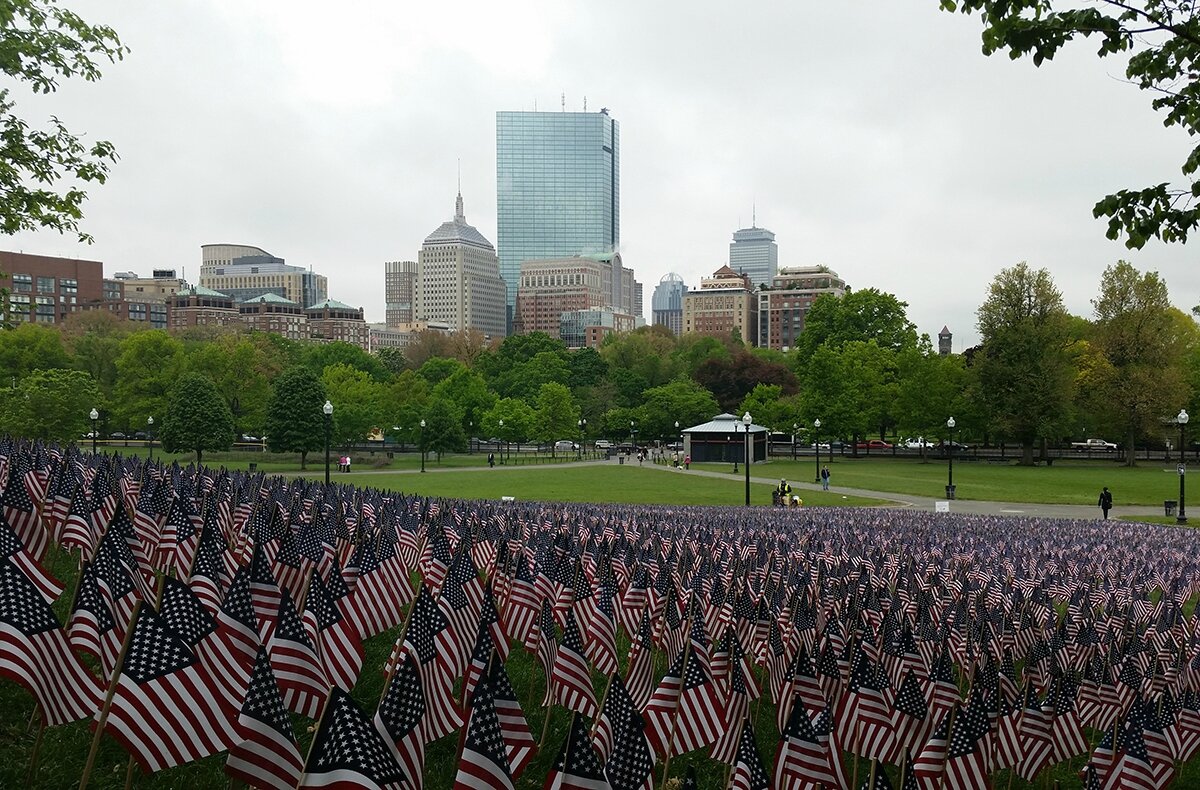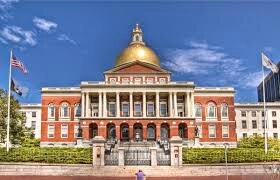 The nickname of Seattle is The Emerald City. Seattle is in Washington. In 1981 the Convention and Visitors Bureau held a contest to find a new nickname in Seattle. It is from there that appeared the nickname Emerald City , which is due to its greenery. One of his first nickname was Queen City of the Pacific Northwest.
The most famous monuments and places are:
1- Seattle Tower
2- Space Needle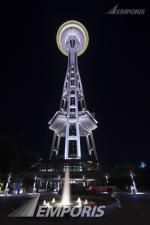 3- Smith Tower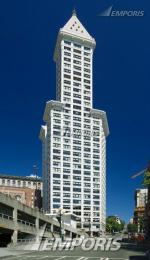 4- Seattle Central Library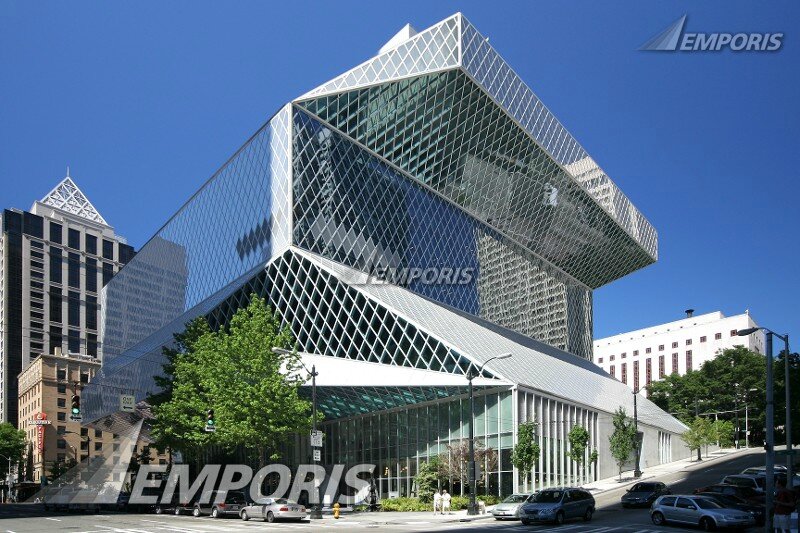 Now and then
Today, there are 617,334 people.
In 1960, there were 557,087 people.
In 1920, there were 315,312 people.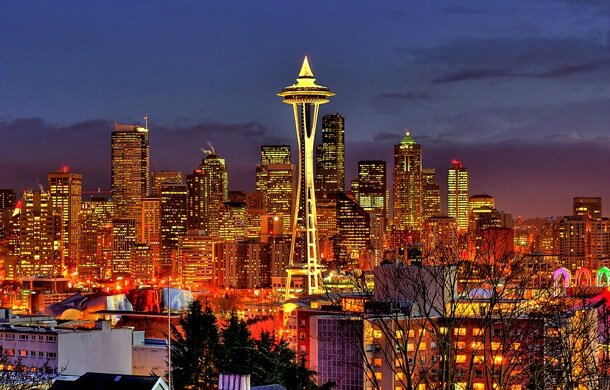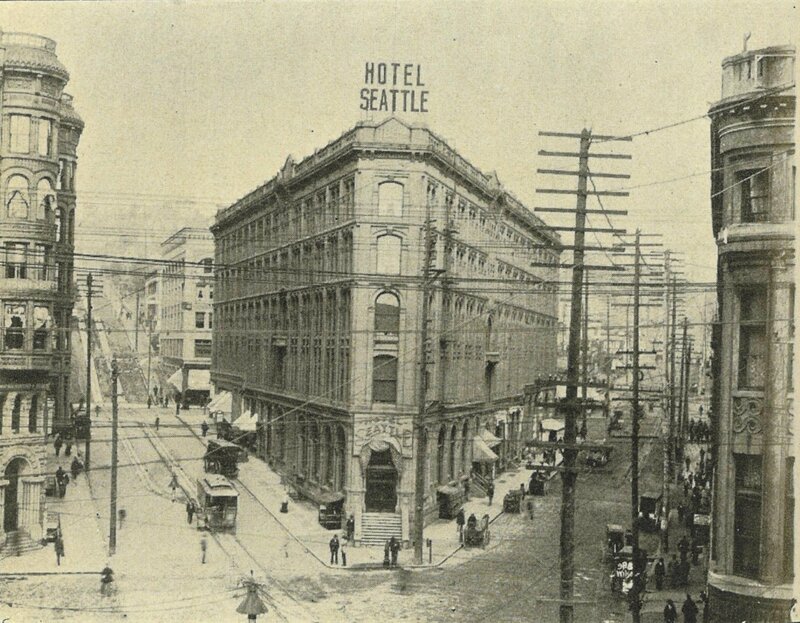 Now and then...
1911 : Mayor Hiram Gill sougtht to preside over a city tolerant of gambling and prostitution
Before 1940, there was no the Floating Bridge but after June 5 1940, the lake Washington Floating Bridge opens connecting Seattle with Mercer Island and the Eatside.